ON-DEMAND ENGINEERING, PRODUCT AND LOGISTICAL SUPPORT
In 1974, NRC Electronics opened up as a family-owned and operated, passive & electro-mechanical components distributorship. Forty-five years later, the Eisen family still owns and operates the business. Today, NRC Electronics is a full-service, ISO-certified distributor of passive, electro-mechanical, LED lighting and most other types of critical electronic components. All of the hand-picked electronics manufacturers on NRC's line card are franchised, most of whom have passed the test of time – as our valued partners. NRC Electronics provides customized (value included) logistical, engineering and support services – from start to finish.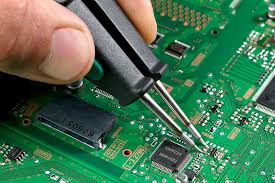 The tools, resources & tribal knowledge offered by NRC Electronics continue to provide valuable feedback to their current customer base. Due to years of experience, NRC Electronics is able to utilize a myriad of cost-saving alternatives and options – by offering a large variety of on-demand components and solutions that fully support & compliment OEM and Contractor builds and designs. In addition, NRC's customized SQL software program "STAR" is there to meet your specific, customized needs and requirements, from design & component selection, quality manufacturing, procurement, forecasting (if required), product handling, storage, testing and customized shipping instructions.
PRODUCT SUPPORT – THAT HAS YOUR BACK
NRC provides the perfect blend of associated, electronics components, to support the toughest of engineering design requirements. Utilizing 45 years of experience, NRC's on site F.A.E staff is always happy to answer any pre-design questions and offer suggestions for all aspects of your application.  
CORPORATE HEADQUARTERS
NRC Electronics, Inc.
6600 Park of Commerce Blvd.
Boca Raton, FL. 33487
561.241-8600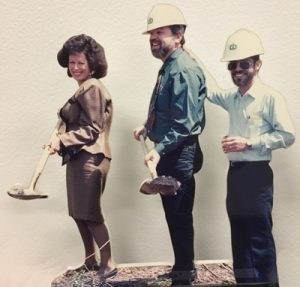 A historical moment in time: Breaking ground at NRC's Corporate Facility